Utility Trailers
Single Axle Utility Trailers
Single axle utility trailers are an excellent option for gardeners, farmers, campers, DIY'ers, as well as anyone who wants to haul ATV's, UTV's, and more.
Our stock includes a variety of trailer sizes and manufacturers. Hudson Brothers have every size trailer, including 4x8 trailers to 6x14 trailers.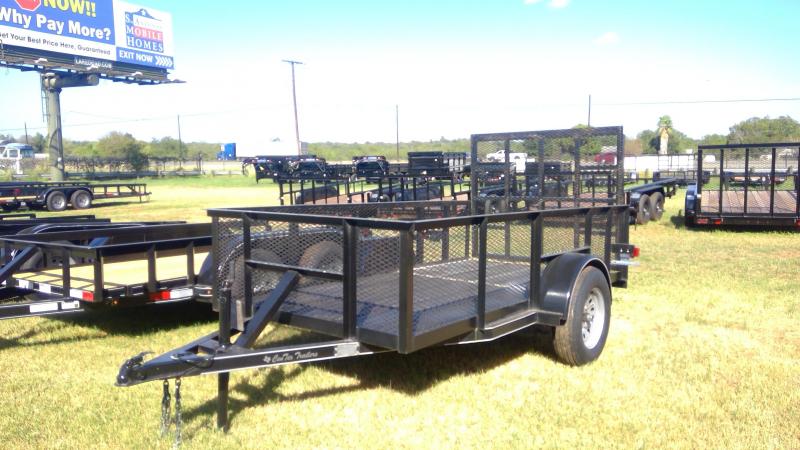 Tandem Axle Utility Trailers
There are many options when choosing the right tandem axle utility trailer. You can choose from different towing capacities -- mid-duty, heavy-duty, super-duty, and pull types -- bumper and gooseneck to a variety of options like floor type, gates and ramps, side rails, and light
All these options may be daunting, but at Hudson Brothers, we not only have a vast inventory of tandem axle utility trailers, but we also have the knowledge and experience to assist you in purchasing the best trailer.
Landscape Utility Trailers
Whether you're a small residential landscaper or own a bigger commercial operation having the right equipment is necessary to get the job done. The right landscape utility trailer will have you moving more quickly and efficiently while delivering outstanding results.
Landscape Trailers are convenient, giving you the cargo space to haul the equipment you need. You'll have the capacity to carry everything from weed whackers and leaf blowers to backhoes and large-scale riding mowers. Hudson Brothers have a great inventory of landscape utility trailers on hand. Let us help you get your equipment where it needs to be.
Trash Box Utility Trailers
Used to carry a variety of items that need to be secured, trash box utility trailers get the job done. These trailers have a closed top allowing the transport of items that could be hazardous if loose while in route.
With a variety of options to choose from, like treated wood floors and LED lights, you can find the right trash box utility trailer for what you need. Come see Hudson Brothers Sales today!
Why Buy Your Utility Trailer From Hudson Brothers
With decades of experience in the industry and a commitment to selling the best products, Hudson Brothers Sales offers high-quality utility trailers from BCI, Delta, J&C Trailers, and Load Trail.